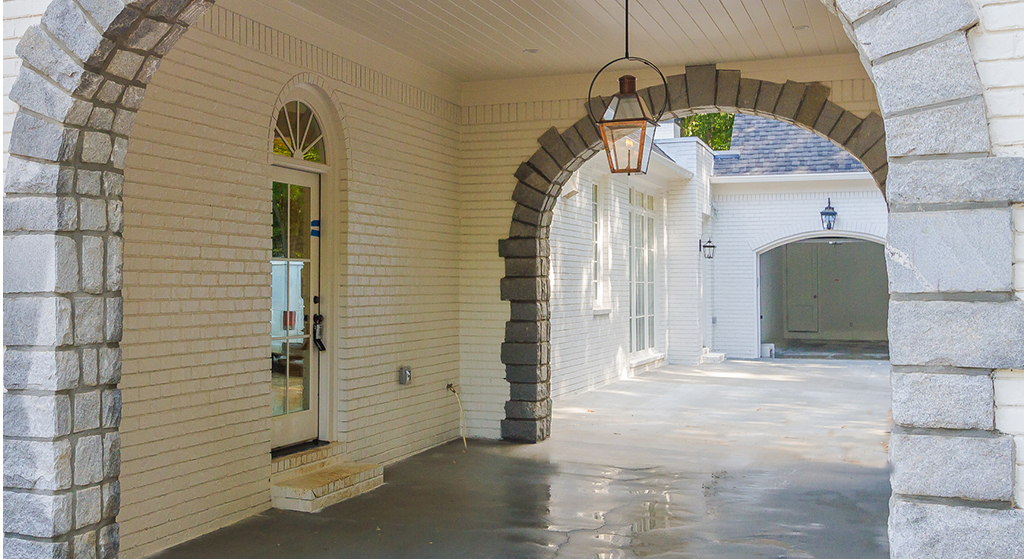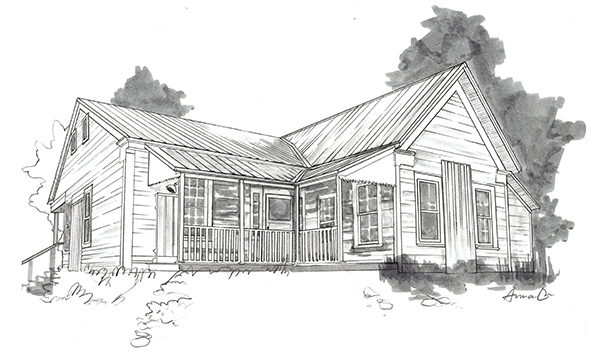 "a wink to the past, an ode to the future."
In the mid 1830's, Amariah and Elihu Hembree built this historic home and farmed the land we stand on today. In 2007, Mrs. Ford, a direct descendant of the Hembree family, donated the original farm building, a detached kitchen, two corn cribs and one acre of land to the Roswell Historical Society to form what is now known as the Hembree Farm Preservation Site. After eight generations in the same family, the last remaining piece of the original Hembree estate will now be known as Hembree Circa 1835, a thoughtfully curated interpretation of the historical Hembree farmstead.
Hembree Circa 1835 will be a reminder of the Hembree family history and the family's importance to the founding of Roswell. The six new, distinctively designed residences will be designed to connect the past with the future, with the historic Hembree home site located just behind them. A collaboration of renowned Roswell architect, Lew Oliver, and luxury home builder, Ty White of Peachland Homes, comes forth a great effort to harmonize the new residences with the land and the Hembree Farm's history, to unveil a unique community that everyone will be talking about for centuries to come. .
six new distinctively
designed residences
from the $800s
All lots are customizable and can accommodate any of the plans, including options for the master suite to be on the upper or main level, 3+ car garages and adding a pool and pool house. All garages can have a finished space above for an office or den. All driveways are not located off of Hembree Road, but are accessed from a private road off of Hembree.
List of Features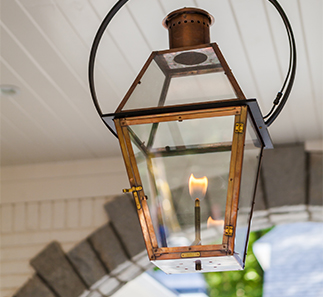 THE NEIGHBORHOOD
Hembree 1835 is within minutes to Downtown Roswell's restaurants, entertainment, art galleries, cafes, parks, schools, libraries and so much more. Richly endowed with executive homes, charm, green spaces, businesses, stores and entertainment, Roswell is a beloved North Fulton community with a historic downtown area boasting over 20 restaurants alone. Canton Street connects the downtown area and is lined with buildings from the 1800's as well as plantation homes, which are still used as wedding and event venues.
Since Ty White founded award-winning Peachland Homes in 1992, he and his team of expert senior builders, artisans and craftsmen have constructed more than 1,000 luxury residences ranging in price from $750,000 – $2.5 million throughout the most desirable neighborhoods in Atlanta, including Buckhead, Morningside and Brookhaven. The hallmarks of each signature home crafted by Peachland Homes are its classic, thoughtful and consistent style, and its fine workmanship.
The luxury custom homes at Hembree by Peachland Homes will be a beautiful addition to the City of Roswell. Recognized for its superior customer service and outstanding finished product, Peachland Homes enjoys a 98% 'would refer' rating from its satisfied clients. Peachland Homes seeks to thoughtfully design and build the new homes at Hembree Circa 1835,
specifically to ensure the architecture harmonizes with the land and the Hembree Farmstead history.
"Our community will combine the best of both worlds:
Hembree by Peachland Homes will be historically appropriate
but built for today's lifestyles."
– Ty White, president of Peachland Homes

LEA PEREZ + BONNIE MAJHER
Atlanta Fine Homes Sotheby's International Realty
lp. 404.840.1005 | bm. 678.575.4439 | o. 770.442.7300
bonniemajher@atlantafinehomes.com